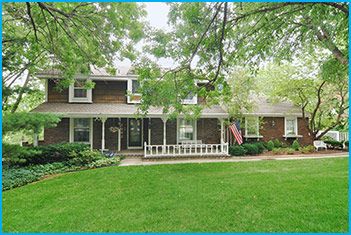 Neighborhoods
Find Your Place
Homes old and new can be found in the city of Leawood. Whether you're looking for a charming, older house in an established post-World War II neighborhood, or a brand-new apartment near the bustling Town Center area, there's a place for everyone.
Home to many of Kansas City's upscale neighborhoods, we're proud of our active home associations. These partners play an important role in sustaining the quality of life throughout the city and help keep neighborhoods attractive to current and prospective residents. Learn more about them on the city's page. To view a map of the boundaries of Leawood's home associations, and for details about each association, click here.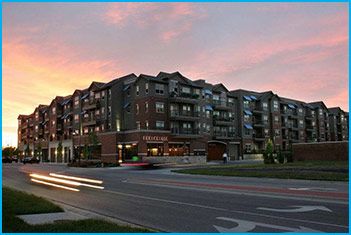 Looking to move to Leawood? Visit our membership directory to view a list of our member real estate agents. They would love to help you find your dream home.
---
Health & Safety

Leawood's Healthly Lifestyle
This city goes the extra mile when it comes to overall health. Just go on a short drive and you'll notice many fitness facilities, several neighborhood pools, practice fields, recreational sports complexes, parks and trails.
Aside from physical fitness, many nationally recognized hospitals and specialty services provide Leawood residents with high quality care. The list includes Children's Mercy Hospital Kansas, Kansas City Orthopaedic Institute, Menorah Medical Center, St. Joseph Medical Center, Saint Luke's South Hospital and Shawnee Mission Medical Center.
Because health is so important to Leawood, you can see that it translates into lower insurance rates and worker's compensation costs for employees. With a more productive work force, it's no wonder Leawood residents are able to enjoy a high quality of life, both personally and professionally.
Security and Safety First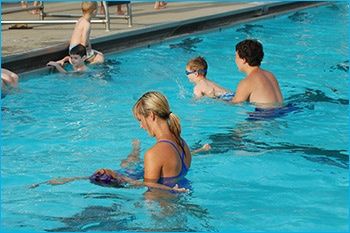 Thanks to hundreds of highly- trained and compassionate emergency response personnel, safety and security come first when emergencies strike.
The Leawood Police Department
With a 90 member staff, The Leawood Police Department keeps the public safe and works tirelessly to provide programs like DARE, Armed Robbery Prevention, the Citizens Police Academy, and a Women's Self Awareness Program to educate the community about the danger. In the fall of 2013, the $20 million Leawood Justice Center at Town Center Drive and Tomahawk Creek Parkway was opened. Now with 70,000 square feet of space, the new building houses the Leawood Police Department, Leawood Municipal Court, the city's legal department, and IT staff.
The Leawood Fire Department

Our fire department has three stations that respond to calls 24 hours a day, seven days a week. It responds to a variety of incidents including fires, explosions, hazardous material spills, medical emergencies, technical rescues, and incidents involving domestic terrorism and weapons of mass destruction. It also responds to a wide variety of non-emergency calls, such as requests to assist with smoke detector installation and utility shut-off.
As a result of the hard work of the fire department and with the support of our mutual aid partners, communications center, and water distribution facility, the City of Leawood has been awarded a number 1 rating from the Insurance Services Office for its fire protection efforts.
Emergency Medical Services
These services are provided by Johnson County Med-Act. In March of 1975, Med-Act was created as a result of the Johnson County Board of County Commissioners recognizing the need for a county-wide Emergency Medical Service, including Advanced Life Support (ALS) capabilities. Med-Act provides service to all cities that are located within the 477 square miles that make up Johnson County.
---
Picturesque Parks

Leawood has a first-class park system, which includes six parks that together occupy 486 acres.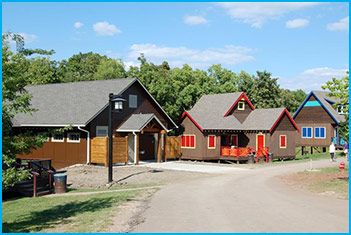 Ironwoods Park, 147th and Mission Road
At Ironwoods Park, check out the Prairie Oak Nature Center and the Lodge. There you'll find a meeting/banquet center complete with seating for 300+, a commercial kitchen and audiovisual amenities. There's also a challenge course, the Oxford School House, a beautiful walking trail, playground equipment and an amphitheater for shows or concerts. And if you can't fit all of that in one day, stay overnight. There are cabins complete with bathhouse access.
I-Lan Park, 126th and Nall Avenue
This 10-acre park is dedicated to Leawood's sister city I-Lan, Taiwan. It's a replica of traditional Taiwanese gardens featuring a sheltered pavilion, a trail connecting with Leawood's trail system, a playground, public art and a pagoda.
Gezer Park, located at 133rd and Mission Road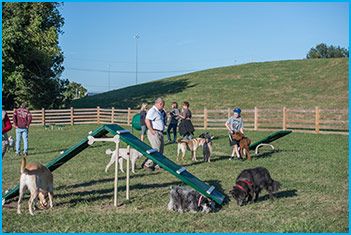 Gezer Park is Leawood's other sister city– The Gezer Region in Israel. It includes two shelters built with stone harvested in Israel. One of these shelters is "open-air", reflecting the shelter in the Pinat Shorashim Park in Gezer. There's also an aromatic Havdalah garden, two pieces of public art, a celebratory fire pit, restroom, a play site and much more!
Tomahawk Park, 119th between Mission Road and Tomahawk Creek Parkway
This little park is less than 4 acres. It includes a shelter, playground, and a baseball field adjacent to an open play space and Tomahawk Trail.
City Park
Leawood City Park, located on Lee Boulevard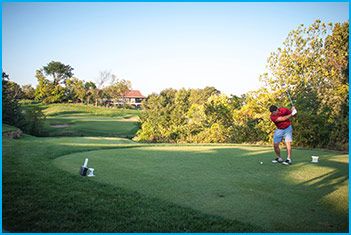 With 66 acres, this park is the hub of Leawood's recreational activities. Residents take part in formal and informal sports programs that utilize the park's soccer fields, lighted tennis courts, youth baseball fields and basketball and sand volleyball courts. The park's shelters have grills popular through the spring and fall seasons. There's also a loop-jogging trail, which serves as a trailhead for the main path along the Tomahawk Greenway Trail. After a run, take a dip at The Aquatic Center. It features a zero-depth pool, a 145-foot water slide, baby pool with water toys, fountains and a Sprayground.
Our furry canine friends also have a new place to play on the far eastern side of City Park, just over the bridge. Leawoof Off-Leash Dog Park opened in October 2014 and provides ample room for dogs of all sizes (and their people) to romp and play.
IRONHORSE Golf Club, located on Mission Road
Try out the Ironhorse Golf Club – it's a favorite among golf lovers. This par 72 upscale public golf course is situated on 189 wooded acres and features an 18-hole championship course, with a layout enhanced by natural waterways and prairie grasslands, supported by an extensive practice facility. Other top golf spots in Leawood are Hallbrook Country Club and The Country Club of Leawood.